NEWS | FEATURES | PREVIEWS | EVENTS
originally published: 09/19/2022

(TOMS RIVER, NJ) — Feel the friskiness of felines, as interpreted by New Jersey artist Gregory Oborne. His exhibition, "Whiskers & Wishes," will be on display throughout the month of October at the Ocean County Library Toms River Branch. The display will occupy the McConnell Gallery, where an artist's reception will take place on Tuesday, October 4 at 6:00pm.
Oborne describes the exhibition as "a cat-llection of kitty art, created to capture and convey the charming curiosities of cats. As you prowl the gallery, pounce into each piece, produced with a variety of paints and pencils."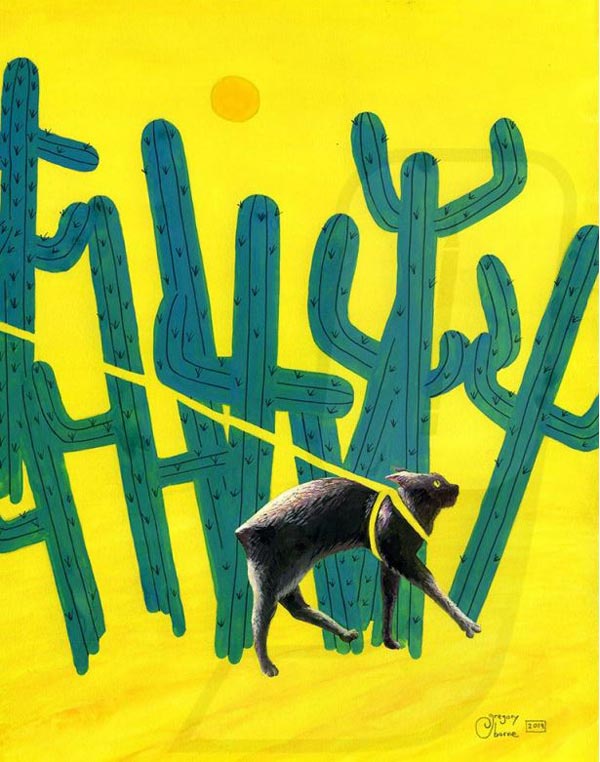 Largely self-taught, Oborne credits "a handful of great teachers" for inspiration and guidance. He is proficient in water-based mediums and traditional illustration, graphic design, and web development, which have been seen in local and nationwide advertising campaigns.  Oborne says that his goal is to become a master artist in illustration and painting, "capturing the magnificence of the unseen and seen." He also plans to develop a series of video games and comics.
"Whiskers & Wishes" is free and open to the public. Registration is not required. For more information, visit the Toms River Branch, 101 Washington Street,  call (732) 349-6200, or see the listing at www.theoceancountylibrary.org/events.
Images by Gregory Oborne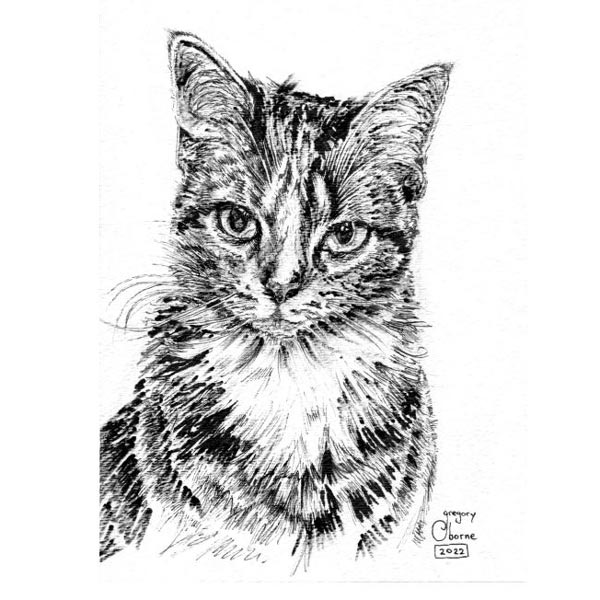 Advertise with New Jersey Stage for $50-$100 per month, click here for info
---
Advertise with New Jersey Stage for $50-$100 per month, click here for info
---