90 Day Fiancé star Kim Menzies makes bold claims about Usman "Sojaboy" Umar's net worth and reveals how he has the money to pay for her bills.
Kim Menzies from 90 Day Fiancé made a surprising confession about Usman Umar, aka Sojaboy, while denying that he is a scammer. The 50-year-old Kim was a starstruck fangirl who DM'd Usman, 32, after he became famous for his romance with ex-wife Lisa Hamme on 90 Day Fiancé: Before the 90 Days. Singer Usman and Lisa split even before Before The 90 Days season 4 aired its finale, with her accusing him of running a romance scam and being a yahoo boy. Usman returning for the next season with another older American woman was seen as a sign of him wanting a Green Card, money and, of course, fame.
Kim proved fans right when she went to meet 90 Day Fiancé cast member Usman for the first time in Zanzibar and wooed him into sleeping in the same room as her with expensive gifts. She gave him a MacBook Pro and a PlayStation among other things. Kim was accused of buying Usman's love, but the San Diego woman revealed the truth about her relationship with the Nigerian man on The Sarah Fraser Show podcast. Kim said the term "scammer" being used to describe Usman has hurt him, and he's even lost contracts in his country. However, in an Instagram video by The Sarah Fraser Show, Kim claimed that when she visited Usman previously, she didn't have to pay for her plane tickets or "anything." When 90 Day Fiancé star Kim's mom Sally passed away in January, Usman took care of her bills for "three or four months" so she could take the time off and grieve. "I don't have that much," Kim said to people who think Usman is using her for money.
Related: Why Usman 'Sojaboy' Umar Is The 90 Day Fiancé Franchise's Biggest Charmer
90 Day Fiancé Star Kim Says Usman Is 'Really Successful' In Nigeria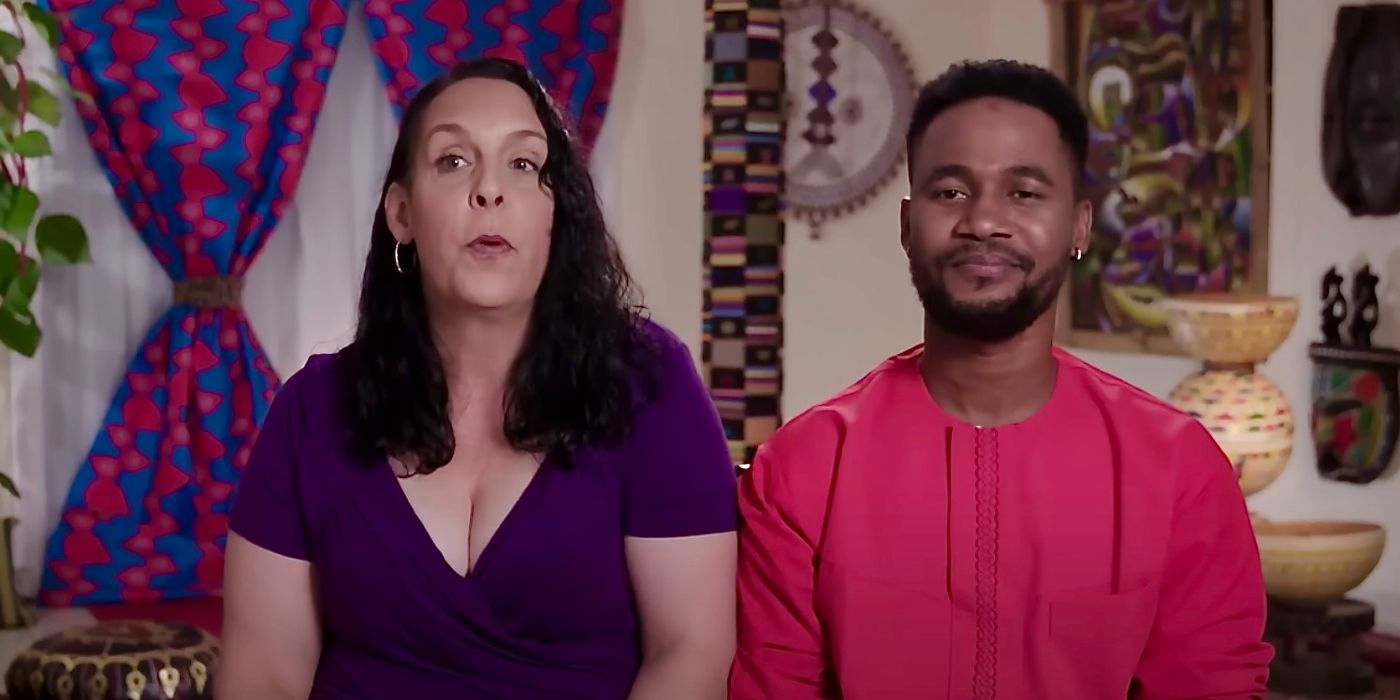 Kim remembered a time when Usman even asked her for her bank account number and admitted that regardless of whatever happens between them, she will never forget what her "best friend" Usman has done for her. "I think Usman's probably made more than that," said Kim when questioned about 90 Day Fiancé celeb Usman's income because "he's really successful" in Nigeria thanks to his trucking business and other undisclosed ventures apart from Cameo. Kim said that there's no reason why Usman shouldn't use 90 Day Fiancé as a platform to make more money.
Just like Usman, Kim has also branched out by cashing in on her 90 Day Fiancé fame after launching her own Cameo and promoting brands and services as an influencer on Instagram. Former Army service member Kim also has her own body splash, which she's been seen advertising online. Kim feels it's right to make money off of all the negative comments he and Usman get online. 90 Day Fiancé star Kim is using being called desperate, ugly, and delusional in stride and is making money out of it without having any qualms.
Kim fell in love with Usman because of his backstory, the way he's overcome poverty to become a big star back home. He is soon going to star in a web series called Yahoo Boy, which appears to be a parody of the accusations thrown towards him throughout his 90 Day Fiancé career. Usman has been into acting since 2013, long before he came to TLC, which is also an interesting fact about Sojaboy. Perhaps it's 90 Day Fiancé that has created a personality for Usman that makes him look like a con artist to some fans when in reality he's much more than just a fame-hungry reality TV star.
More: 90 Day Fiancé: Kim Menzies & Usman Umar's Relationship Timeline
Sources: The Sarah Fraser Show/Spotify, @thesarahfrasershow/Instagram